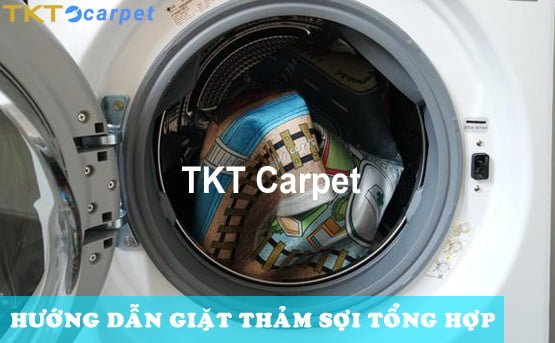 How to clean synthetic carpet at home
August 1, 2018
📅 Last updated article " How to Clean Shag Rugs effectivelye " on 26/09/2022 at  TKT Carpet Cleaning Company
Shag rugs are again in style, but just as back in the days of groovy lava lamps and oh-so-trendy wood paneling, cleaning and caring for them may seem challenging. Their upkeep, however, is relatively easy. The longer-than-normal pile provides a retro vibe, and the thick, cushy surface is a welcome one for your toes as you step out of bed. In the living room, den or family room, a lush piece of carpeting over cold tile, laminate or hardwood flooring is ideal for kids who prefer to sprawl in front of the TV or play on the floor.
Contents
1. Things You Will Need
Vacuum cleaner
Saw horse (optional)
Broom or mop
Carpet shampoo, dry
Steam cleaner and carpet shampoo
Fan
White rag or paper towel
2. Loosening Dirt
Step 1: Take the rug outside. Hang it over a railing or sawhorse.
Step 2: Beat the rug just hard enough to loosen trapped dirt, dust and debris, using the side of a broom or handle of a mop.
Step 3: Leave the rug in a sunny location for a couple of hours. The sun's hot rays help to kill bacteria and dust mites that often thrive in soft items, such as bedding and carpeting.
3. Vacuuming
Step 1: Vacuum a shag rug as needed, which may be weekly on average, daily if it's used every day by children or pets, or monthly if it's rarely walked or played on.
Step 2: Set the vacuum's cleaning head to high pile, if your vacuum cleaner has this option. If the cleaning head isn't adjustable, you may want to invest in a vacuum with such an option to help control suction and make the head glide more easily.
Step 3: Suction out the dirt thoroughly. Dirt left to grind at a carpet's fibers will cause them to breakdown or wear out. Do not use the vacuum's beater bar or power head on a shag rug. The whirling action can snag, pull or tear out strands.
Step 4: Flip over your rug to expose its woven underside. Vacuum this surface monthly or as needed, using the vacuum's beater bar to remove more dirt. Stand on one edge of the rug and push the vacuum head away from you to help keep a small rug from being sucked into a power head. If the suction is too strong, do not use the power head.
4. Dry Shampooing
Step 1: Sprinkle the rug with absorbent, carpet-shampoo granules for an occasional freshening.
Step 2: Work or brush the granules into the rug with the vacuum's cleaning-head bristles without turning on the appliance. Allow the shampoo to sit for the length of time instructed on the label, which may be about one hour.
Step 3: Vacuum the granules out thoroughly.
5. Steam Cleaning
Step 1: Rent a steam-cleaning machine — when needed — from a rental shop or certain grocery stores, if you don't have one.
Step 2: Steam-clean a shag rug once or twice a year, as it becomes soiled or when it is stained, using a steam-cleaning machine, hot tap water and a non-foaming carpet detergent after vacuuming the rug.
Step 3: Dry the rug by using a fan to blow air across it for a couple of hours. Shag carpeting absorbs a lot of water and can stay wet for a long time.
6. Occasional Spills
Step 1: Soak up occasional spills immediately, using a light-color, absorbent rag, such as a white, terry facecloth or paper towel.
Step 2:  Rinse the rag, squeeze out most of the water and use it to continue sopping up the spill.
Step 3: Check if more color from the stain is still lifting onto the cloth. By using a white rag, you won't risk transferring any color from the rag to the carpet.
7. Warnings
Steam cleaning a rug as well as leaving dry or wet shampoo embedded in a rug's fibers can cause damage. Take an expensive or antique shag rug to a professional rug-cleaning service for proper cleaning and care.
Follow the manufacturer's instructions for steam-cleaner use to avoid injury, such as an electric shock, and to avoid damaging the rug.
Source: https://tktcarpet.com/en/

090.53.56.285
Công ty dịch vụ giặt thảm TKT Carpet®
Trụ sở: 83 Nguyễn Du, Phường Bến Nghé, Quận 1, Thành Phố Hồ Chí Minh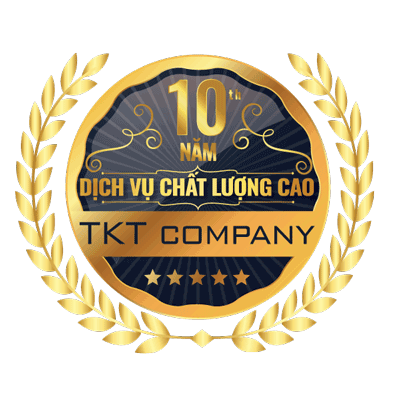 Source: TKT Carpet Cleaning Company